For Technical Assistance, please call (844) 404-MORE(844) 404-MORE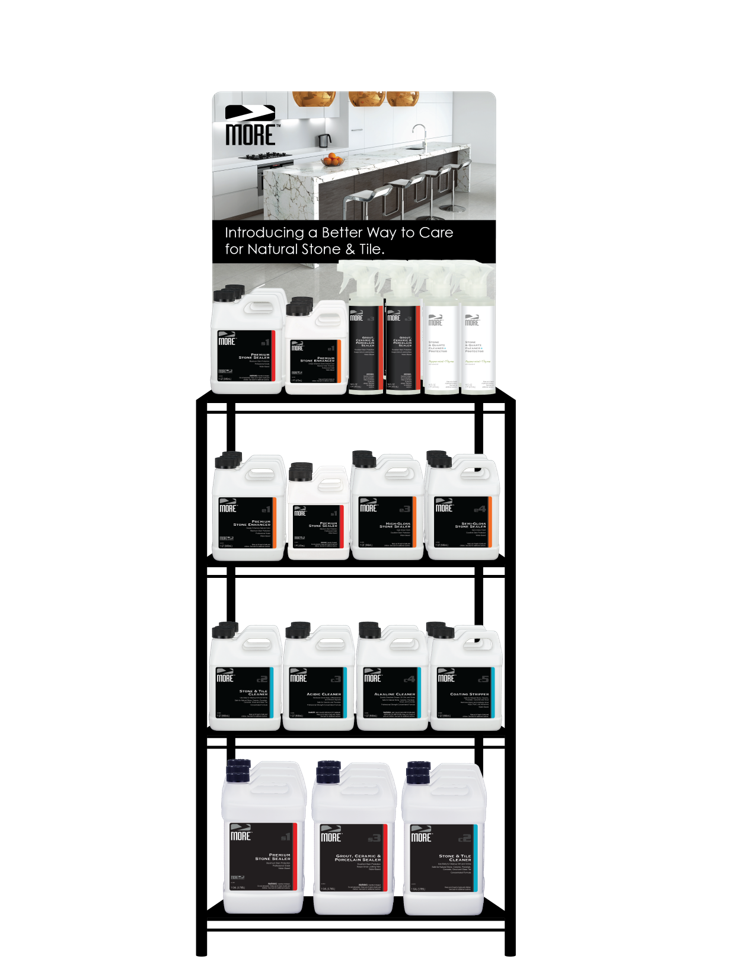 Offer your customers a comprehensive product line that meets the expectations of both homeowners and professionals.
It's what we do.
We are 100% focused on one thing - surface care.  We build high performance, easy to use, and easy to sell care products for stone, tile, grout, and masonry surfaces. 
We're not part of a larger company that that sells everything under the sun, so we have the time to work directly with you and your team to build a successful care & maintenance program - and keep customers coming back for MORE™
easy to understand product line
easy to manage inventory
premier sales training
product knowledge training
technical training and support
natural stone countertop warranty program
guaranteed sell-through program
Call us at 1-844-404-6673  8:00 am - 5:00 pm EST
Sealers, Enhancers & Cleaners
No fancy or confusing product names here. Instead, we made it simple to choose exactly what's required for the task at hand. Whether you need to seal, enhance or clean, you can easily grab the right bottle and get to work.
Buy Online